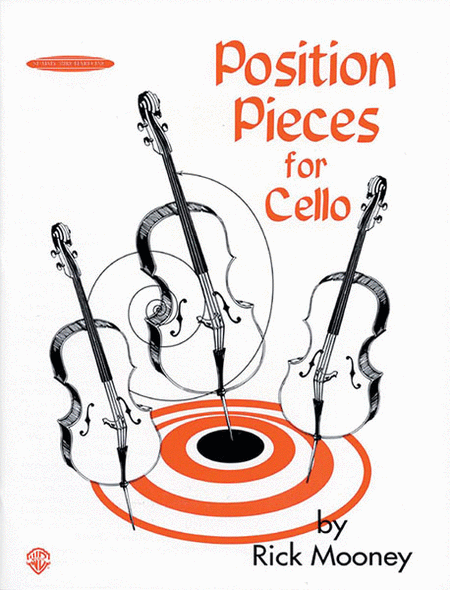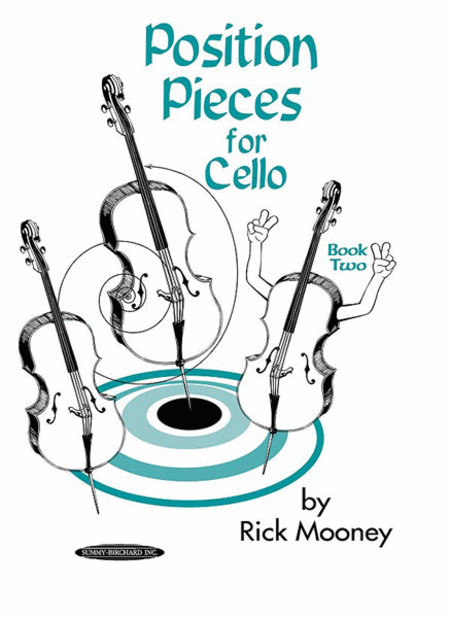 Position Pieces for Cello - Rick Mooney
Position Pieces for Cello is designed to give students a logical and fun way to learn their way around the fingerboard. Each hand position is introduced with exercises called "Target Practice," "Geography Quiz," and "Names and Numbers." Following these exercises are tuneful cello duets which have been specifically composed to require students to play in that hand position. In this way, students gain a thorough knowledge of how to find the hand positions, and once there, which notes are possible to play.

Position Pieces for Cello, Book 2 fills the pedagogical gap between the first book of Position Pieces and the two Thumb Position for Cello books in that it covers the fifth, sixth, and seventh positions. Position Pieces for Cello, Book 2 systematically introduces ways to find the correct location of each position and also to understand the various finger patterns required. As with Mr. Mooney's other books, this is accomplished in an enjoyable and creative manner through the use of cello duets. With titles like "Surfing Cellos," "Jumping Flea," and "The Happy Certified Public Accountant," these pieces are really fun for students to play! This book will prove to be an indispensable tool for intermediate level cello students.
Why Choose First Strings?

First Strings is a brand that is committed to providing aspiring strings players with the best quality instruments and accessories for a rewarding learning experience. That's why we offer a wide selection of top-quality strings and accessories that are carefully crafted to meet the needs of players at every level. From beginners to advanced players, we have everything you need to enhance your playing experience and take your skills to the next level. Our products are made with the highest quality materials and are designed to withstand the demands of rigorous practice and performance. When you choose First Strings, you can be confident that you are investing in a brand that is committed to providing you with the best possible musical experience.
We offer fast and reliable shipping options to ensure that you receive your order in a timely and convenient manner. Standard shipping is available for a flat rate of $10, while express shipping is available for $15. If your order totals over $100, you can enjoy free standard shipping.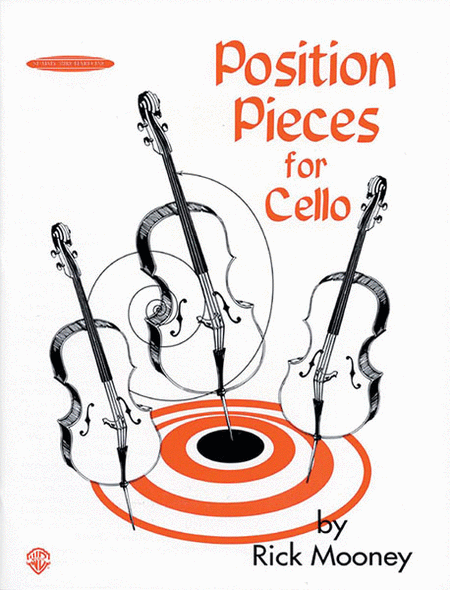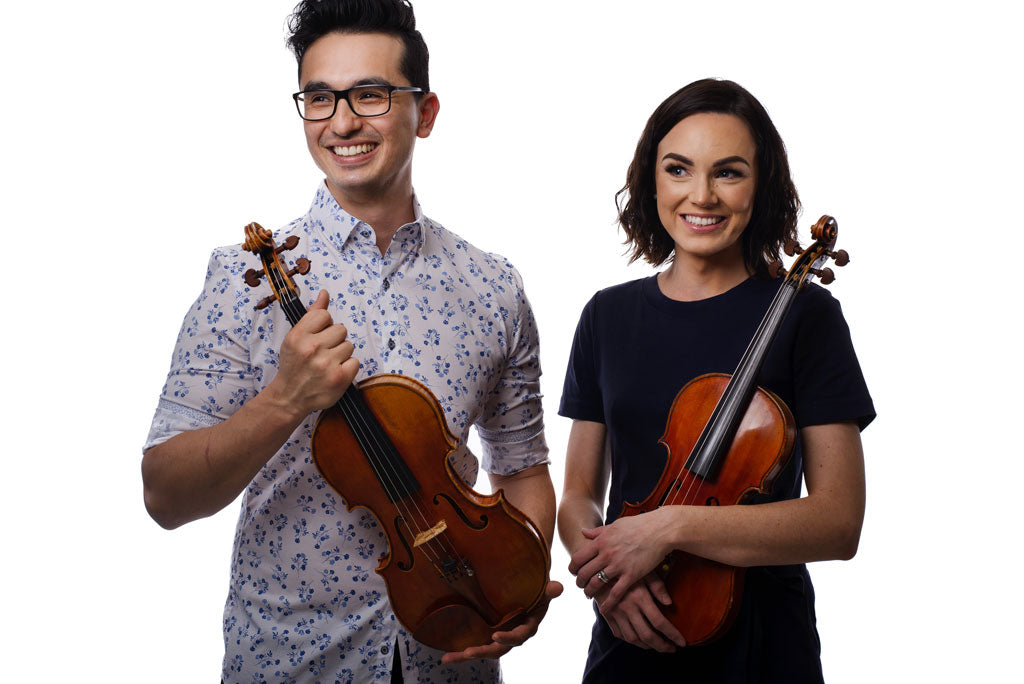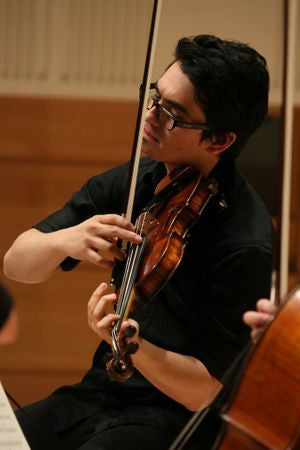 A message from our owner
David Dalseno
Hi, my name is David Dalseno and I'm thrilled to be the owner and operator of First Strings. With over a decade of experience as a professional player with the Orava Quartet, I have a deep love for all things strings. When you choose me to care for your instruments, you can trust that they'll be in the hands of someone who is truly passionate about what they do.