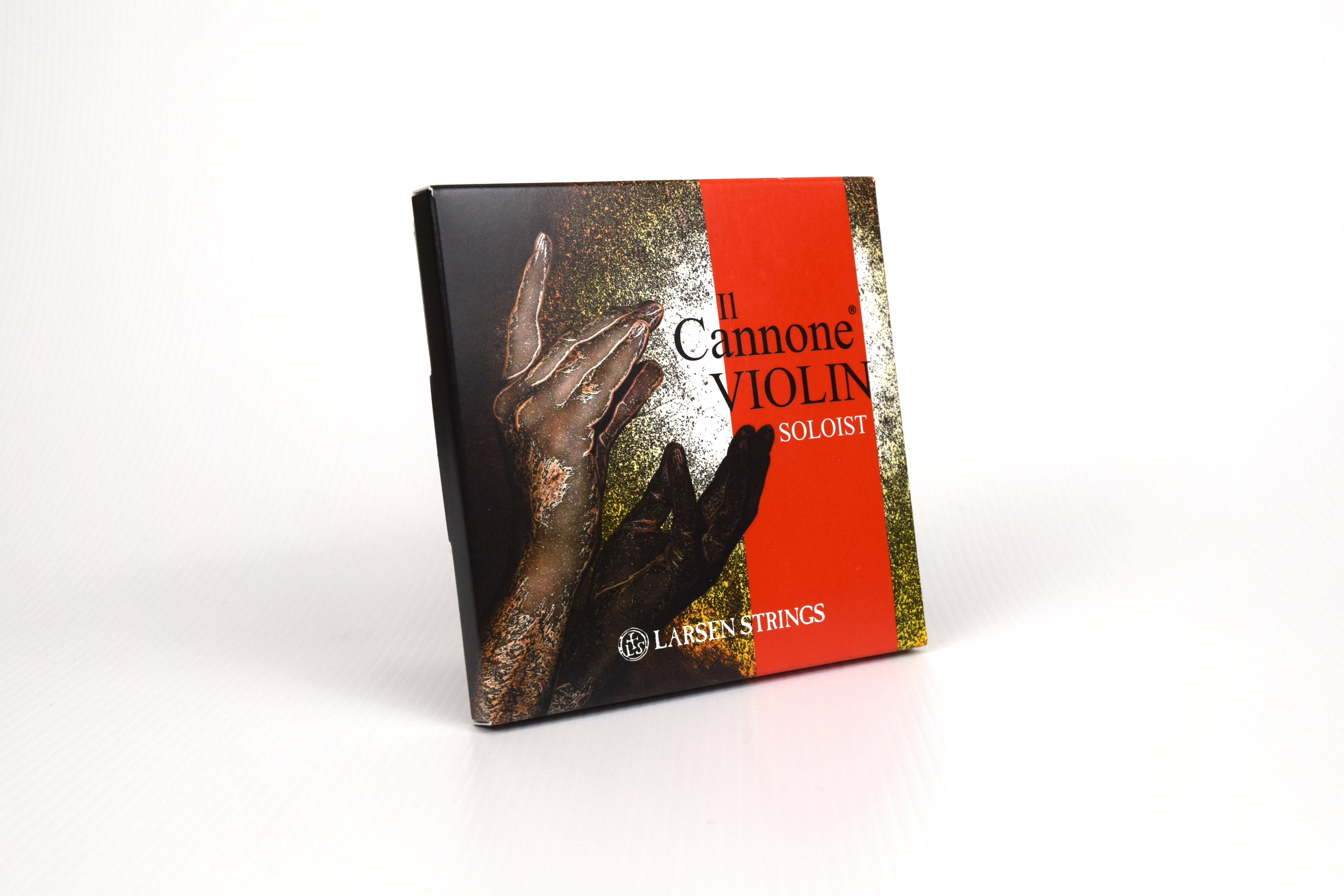 Larsen Il Cannone Solo Violin Strings 4/4
Larsen Il Cannone violin strings celebrate Paganini's legacy with what Larsen believe to be a truly revolutionary sound. In the design and development process here at Larsen we always aim to produce the exceptional but it is only during the testing and trial process with hands-on musicians that we can truly know for certain. And we would seem to have succeeded. The feedback from musicians has confirmed that playability and feel on the fingerboard is excellent with a good resistance to the bow.

Noble and powerful. A biting tone with real punch. Highly colourful with many intricate harmonics. Clear. Open. Brilliant. A very fast and easy response especially in spicatto. Designed to bring out the best in your violin, Il Cannone individual strings and sets are available as two versions. The Medium variant has a more moderate tension with an open, colourful, projecting, richer and powerful sound whilst the Soloist brings a fuller tone, with even more presence and focus.,The Il Cannone E string is made using a unique carbon steel, while the A, D and G strings build on a new, synthetic multi-filament core. The A string is wound with precision rolled aluminium flat wire and the D and G strings are wound with pure silver.

When Larsen Strings developed the Il Cannone for violin string set, they tested extensively with violinists. During testing, they identified two different trends: By using two different A-strings they were able to achieve a direct and focused sound, or a warm and broad sound for the whole set. When Larsen Strings introduced the Il Cannone set, they selected the direct and focused sound. Since the successful launch of Il Cannone, Larsen have continued their close contact with violinists and have learnt, that some musicians are still searching for the warmer and broader sound, which is why they have introduced the warm and broad set, and warm and broad A, in addition to the direct and focused sound of the original set and A string.
Why Choose First Strings?

First Strings is a brand that is committed to providing aspiring strings players with the best quality instruments and accessories for a rewarding learning experience. That's why we offer a wide selection of top-quality strings and accessories that are carefully crafted to meet the needs of players at every level. From beginners to advanced players, we have everything you need to enhance your playing experience and take your skills to the next level. Our products are made with the highest quality materials and are designed to withstand the demands of rigorous practice and performance. When you choose First Strings, you can be confident that you are investing in a brand that is committed to providing you with the best possible musical experience.
We offer fast and reliable shipping options to ensure that you receive your order in a timely and convenient manner. Standard shipping is available for a flat rate of $10, while express shipping is available for $15. If your order totals over $100, you can enjoy free standard shipping.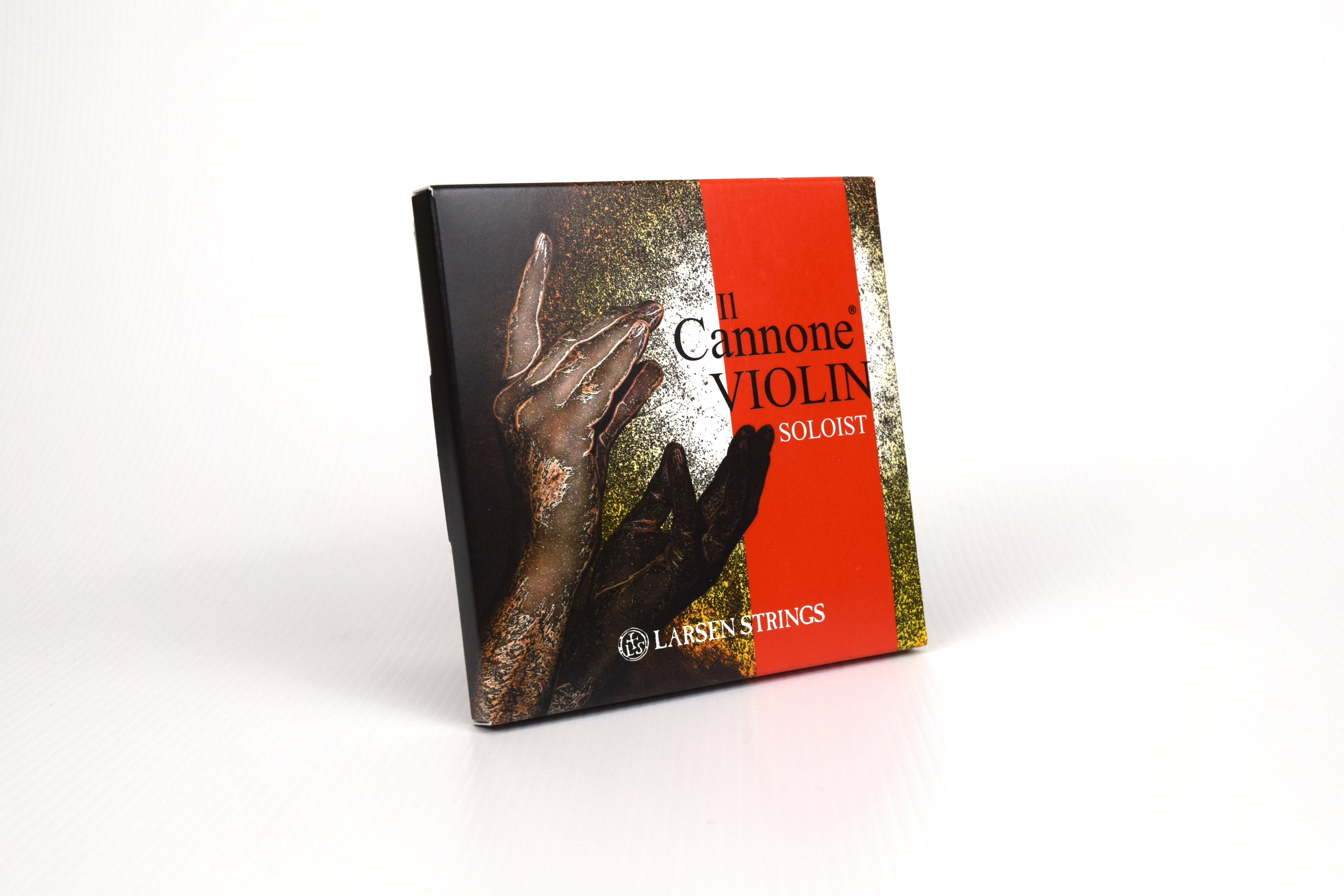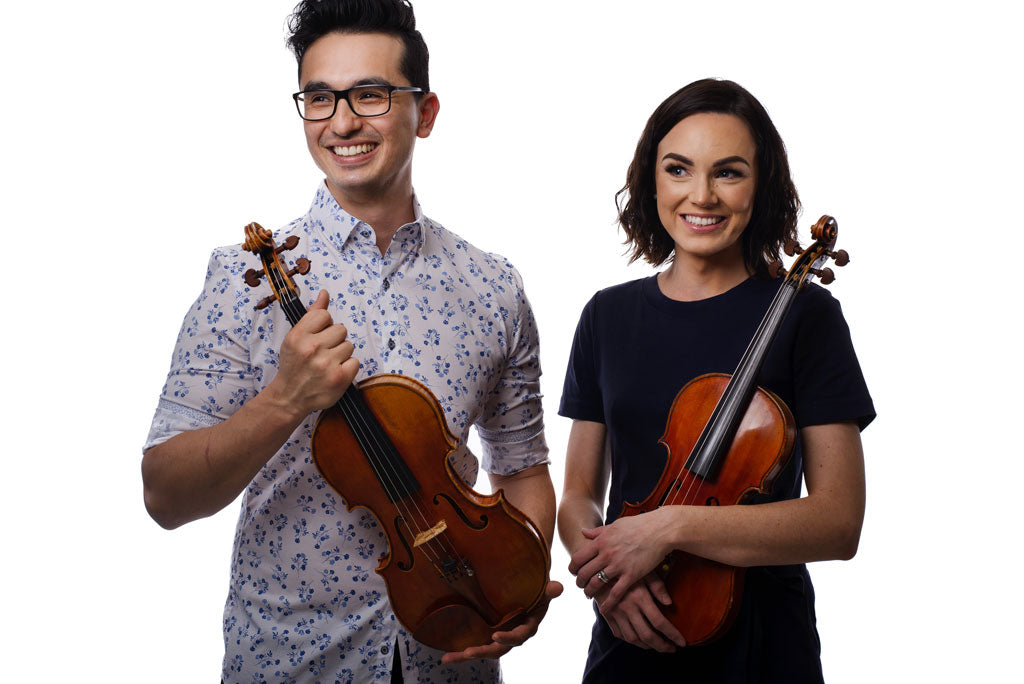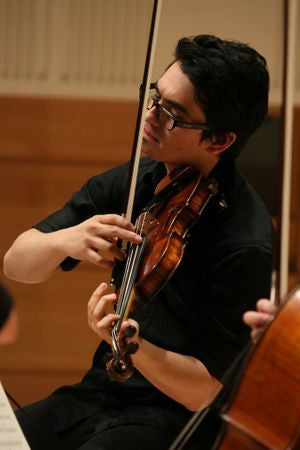 A message from our owner
David Dalseno
Hi, my name is David Dalseno and I'm thrilled to be the owner and operator of First Strings. With over a decade of experience as a professional player with the Orava Quartet, I have a deep love for all things strings. When you choose me to care for your instruments, you can trust that they'll be in the hands of someone who is truly passionate about what they do.