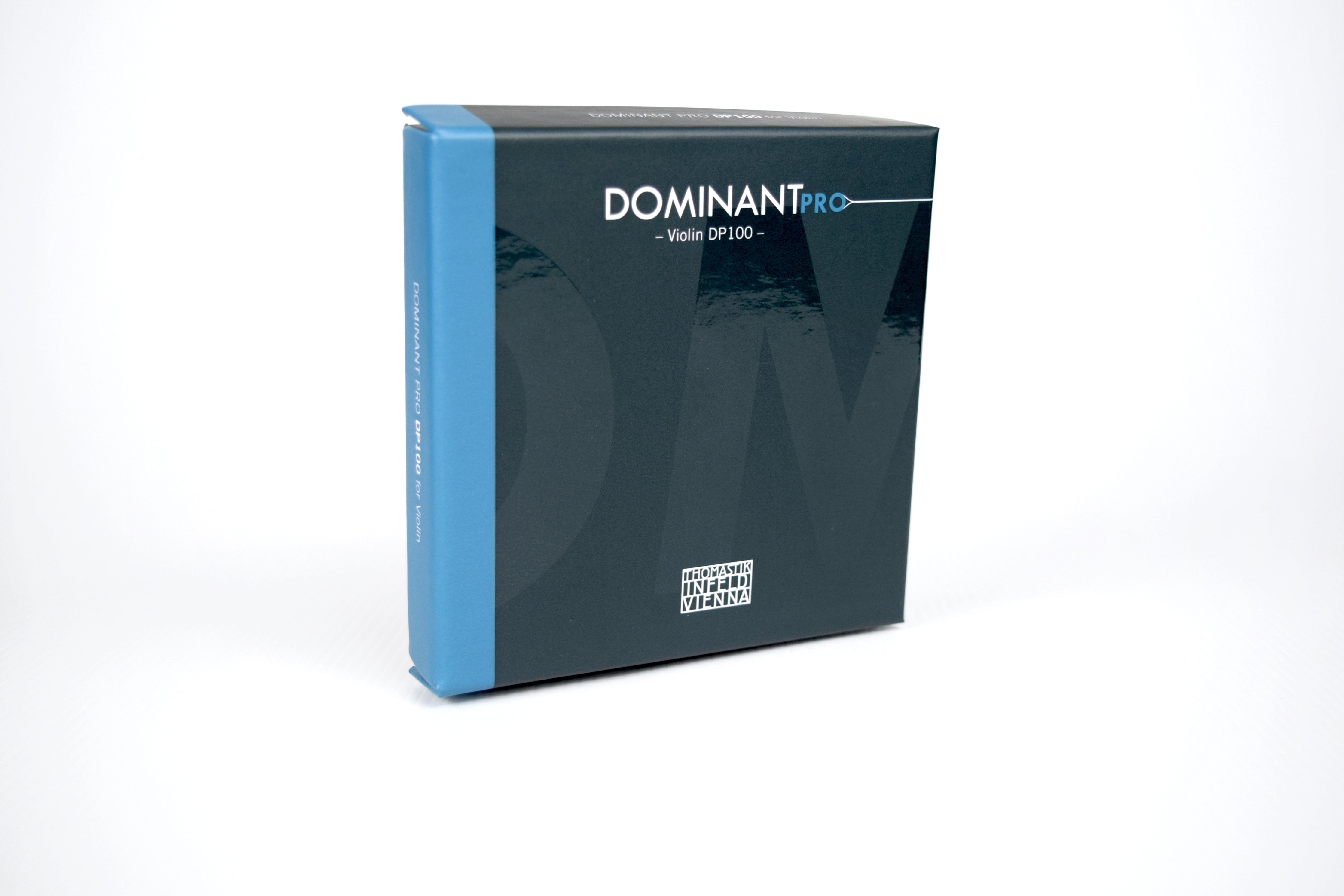 Dominant Pro Violin Set 4/4
With the new DOMINANT PRO strings, Thomastik-Infeld meets the special expectations of today's musicians in terms of sound aesthetics and technical requirements. Building on the legendary DOMINANT, Thomastik-Infeld wants to expand the repertoire of tonal possibilities with the new DOMINANT PRO and at the same time do justice to the most varied of playing styles.

The very low string tension of the DOMINANT PRO set should not only support the character of the instrument, it also significantly improves the ability of the sound to modulate. DOMINANT PRO responds powerfully and warmly as required, with many brilliant nuances.

This set sounds darker than DOMINANT medium, but the address is more direct and the sound more focused. The projection in the hall is above average.

The following can be highlighted as special qualities:

a large dynamic range, which means that the strings can be played particularly quietly, but also very loudly
the improved resistance to bow pressure compared to the classic DOMINANT string, which makes the DOMINANT PRO ideal for solo use
the pronounced balance between brilliance and warmth
a supporting effect on the radiance of the instrument
creates a room-filling sound
very good bow response

E string DP01 nickel / tin

 (diameter 0.265mm, 8.0kg, with removable ball), with a core made of carbon steel.

The string responds very well, hardly whistles and is balanced in brilliance and warmth. It supports the balance to the A string and promotes its tonal carrying capacity.

A string DP02 aluminum (5.5kg)

The string is very colourful, has a good balance between brilliance and warmth, excellent response and good bow pressure resistance.

D string DP03A silver (4.5 kg)

offers a very fine-grain bow sound, brilliance and distinctive timbres with a lot of modulation ability.

G string DP04A silver (4.6 kg)

The DOMINANT PRO G-string has a very low metallic content, less bow noise and a more direct response than the DOMINANT Medium. It is suitable for most new and old instruments, soloists, chamber musicians and also ideal for use in orchestras. Due to the slightly increased tension of the strings compared to DOMINANT No. 133, it also offers increased resistance to bow pressure.
Why Choose First Strings?

First Strings is a brand that is committed to providing aspiring strings players with the best quality instruments and accessories for a rewarding learning experience. That's why we offer a wide selection of top-quality strings and accessories that are carefully crafted to meet the needs of players at every level. From beginners to advanced players, we have everything you need to enhance your playing experience and take your skills to the next level. Our products are made with the highest quality materials and are designed to withstand the demands of rigorous practice and performance. When you choose First Strings, you can be confident that you are investing in a brand that is committed to providing you with the best possible musical experience.
We offer fast and reliable shipping options to ensure that you receive your order in a timely and convenient manner. Standard shipping is available for a flat rate of $10, while express shipping is available for $15. If your order totals over $100, you can enjoy free standard shipping.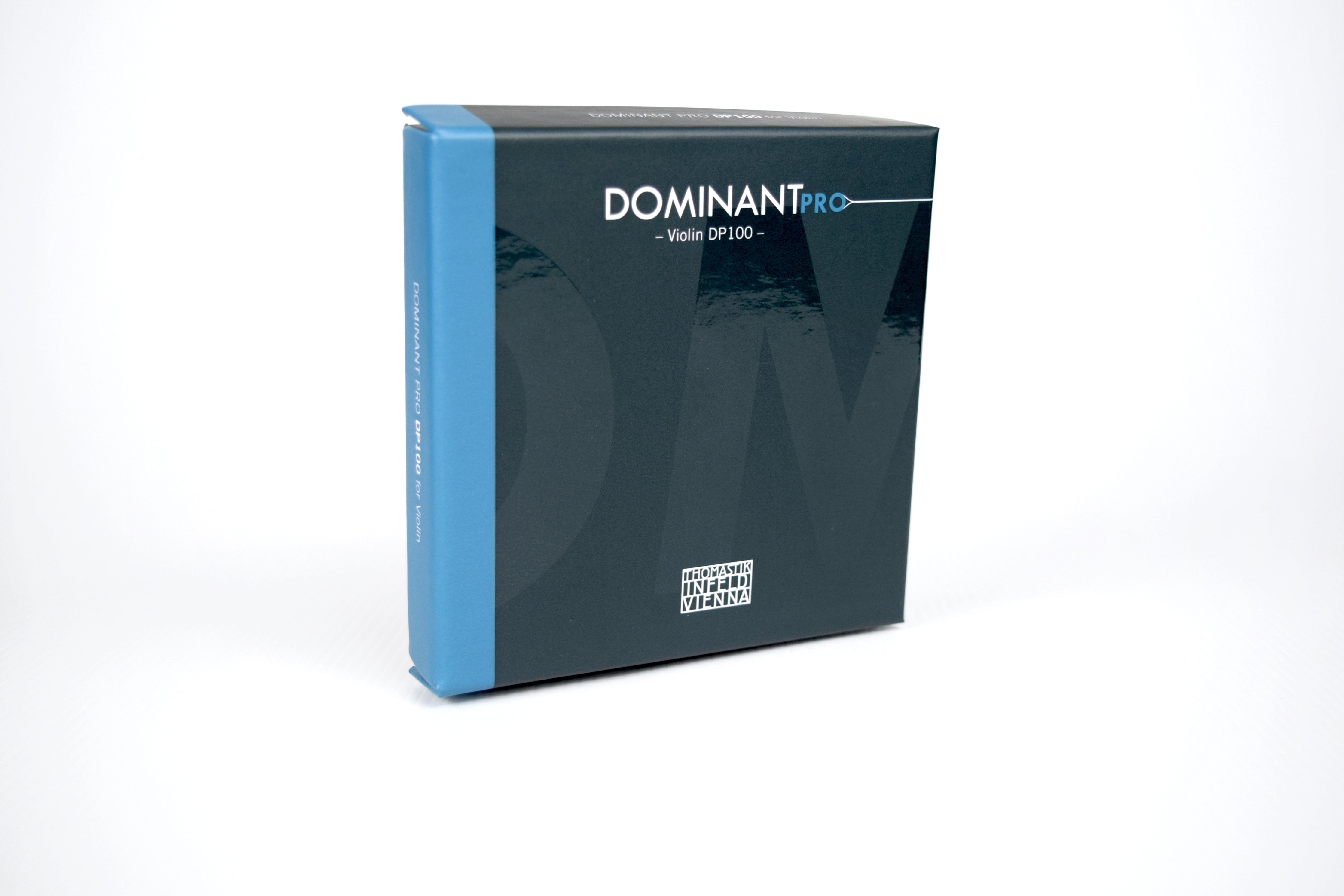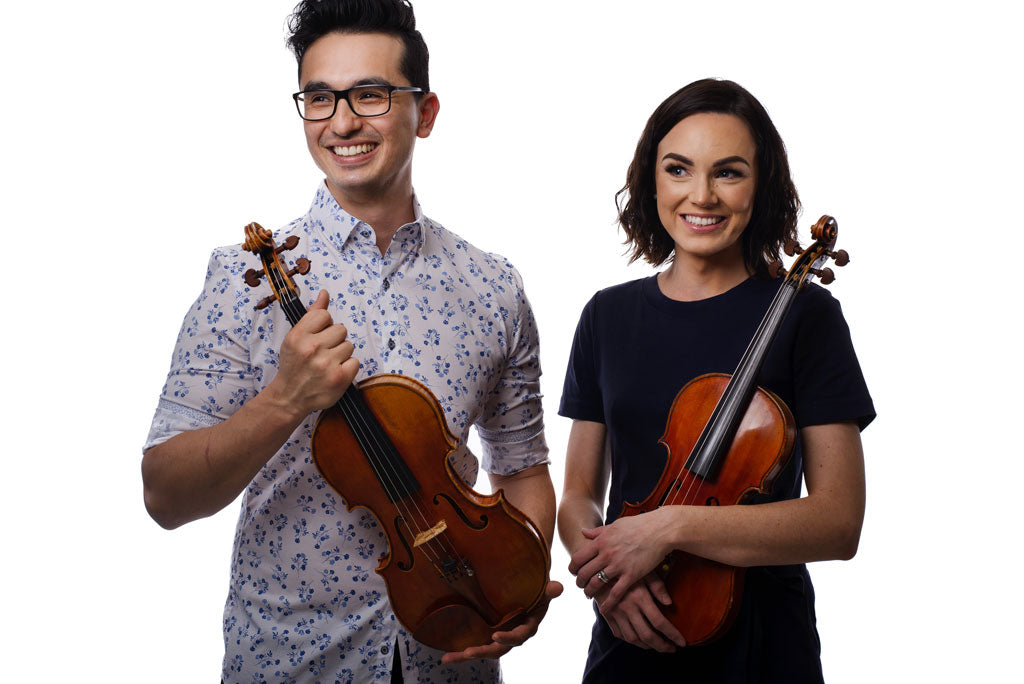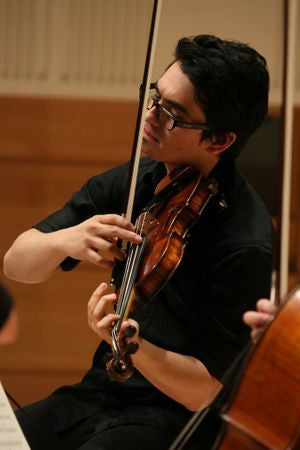 A message from our owner
David Dalseno
Hi, my name is David Dalseno and I'm thrilled to be the owner and operator of First Strings. With over a decade of experience as a professional player with the Orava Quartet, I have a deep love for all things strings. When you choose me to care for your instruments, you can trust that they'll be in the hands of someone who is truly passionate about what they do.