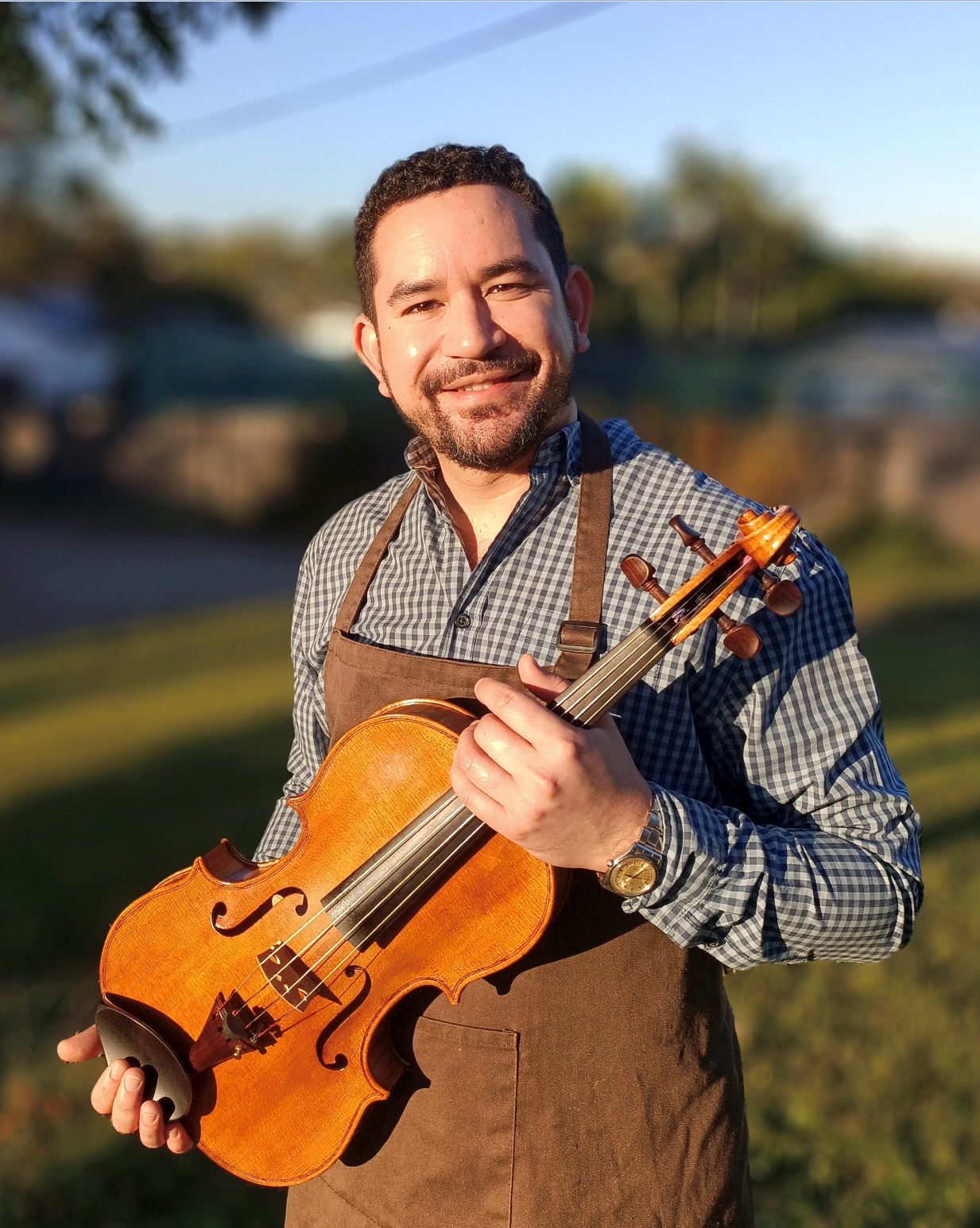 We are delighted to have Shannon onboard, bringing his exceptional experience and meticulous craftsmanship to the setup of our instruments.

For our valued Brisbane clientele, this partnership brings local and convenient access to a wide range of services. Shannon will be available to assist you with instrument trials, purchases, quotes, maintenance, and repairs for all First Strings instruments.

At First Strings, we have always placed significant importance on values such as price transparency, service, quality, and value. This partnership with Shannon further solidifies our commitment to providing the best possible experience for our customers.

With Shannon's expertise, you can expect unparalleled attention to detail and a level of craftsmanship that elevates your musical journey. We are confident that this collaboration will enhance the overall satisfaction of our customers and bring added convenience to your experience with First Strings.

Biography
Shannon Paul Luk is a highly respected musician, teacher, and luthier with over 18 years of experience in the industry. Specializing in baroque violin, viola da gamba, and early music, he has gained recognition for his exceptional skills and dedication to his craft. 
Shannon's expertise extends to the field of luthiery, particularly in instrument setup and sound optimization. Working alongside master-trained luthiers and collaborating with numerous instrumentalists, he has established himself as a trusted professional in the field. 
With two music degrees under his belt, Shannon's comprehensive knowledge and global experience have shaped his versatile approach to music. Having worked across Australia, China, and Europe, he has gained exposure to various musical styles and preferences. 
Driven by his passion for music and commitment to excellence, Shannon Paul Luk continues to leave a lasting impact as a respected musician, teacher, and luthier.